Applications / Athletics
Everything in Sports Starts with
Vision
State of art equipment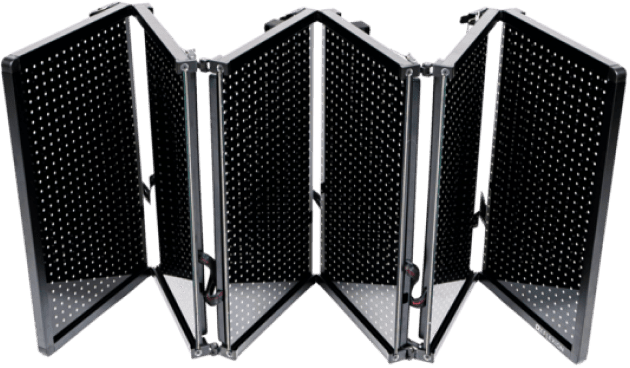 Dimensions
Thickness: 1.5"
Expanded Width: 69''
Weight: 35lbs
Collapsed Width: 12''
Height: 21.5''
Measurements
Reaction time precision within 10 milliseconds
Positional precision within 0.3 millimeters
Average setup time 4 minutes
Screens
6 capacitive touch screens
2,600 LEDs
Training Anywhere
Your training isn't static. At only 35 lbs and taking less than 3 minutes to set up, the Edge is the first and only portable lightboard based cognitive training system.
Don't Ignore
the Peripheral
The Edge spans six feet in length, covering an athlete's entire field of view. This is a crucial element to cognitive training and only available with Reflexion's Edge.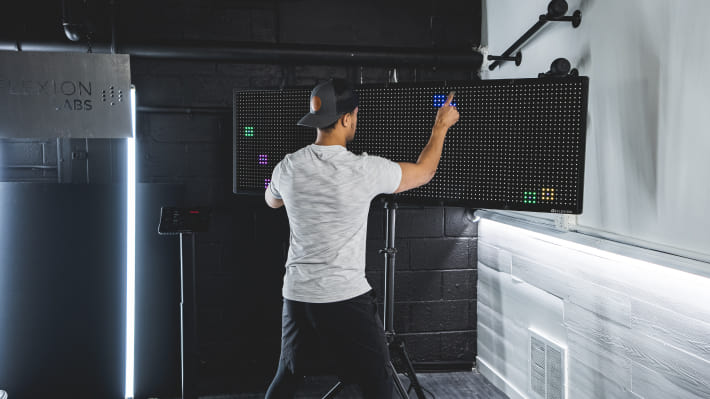 Premium Touchscreen
Technology
Reflexion uses state of the art projected capacitive touchscreens made of premium borosilicate glass for unparalleled durability and performance. They look and feel just like your iPhone.
Tough Enough
to Take a Hit
Your athletes train hard. The Edge's machined aluminum chasis and Dragontrail™ glass have been engineered to stand up to frequent and rough use.
Cloud Based Analytics
That Go Wherever You Go
Doing our drills is just the beginning. The Reflexion Service gives you the power to manage your athletes, assign the drills that matter with the help of our performance analytics and templates, and view your athlete's performance from anywhere on iOS.
Our Player Mode™ saves you time by queuing up what your athletes need.
Ready
to learn more?