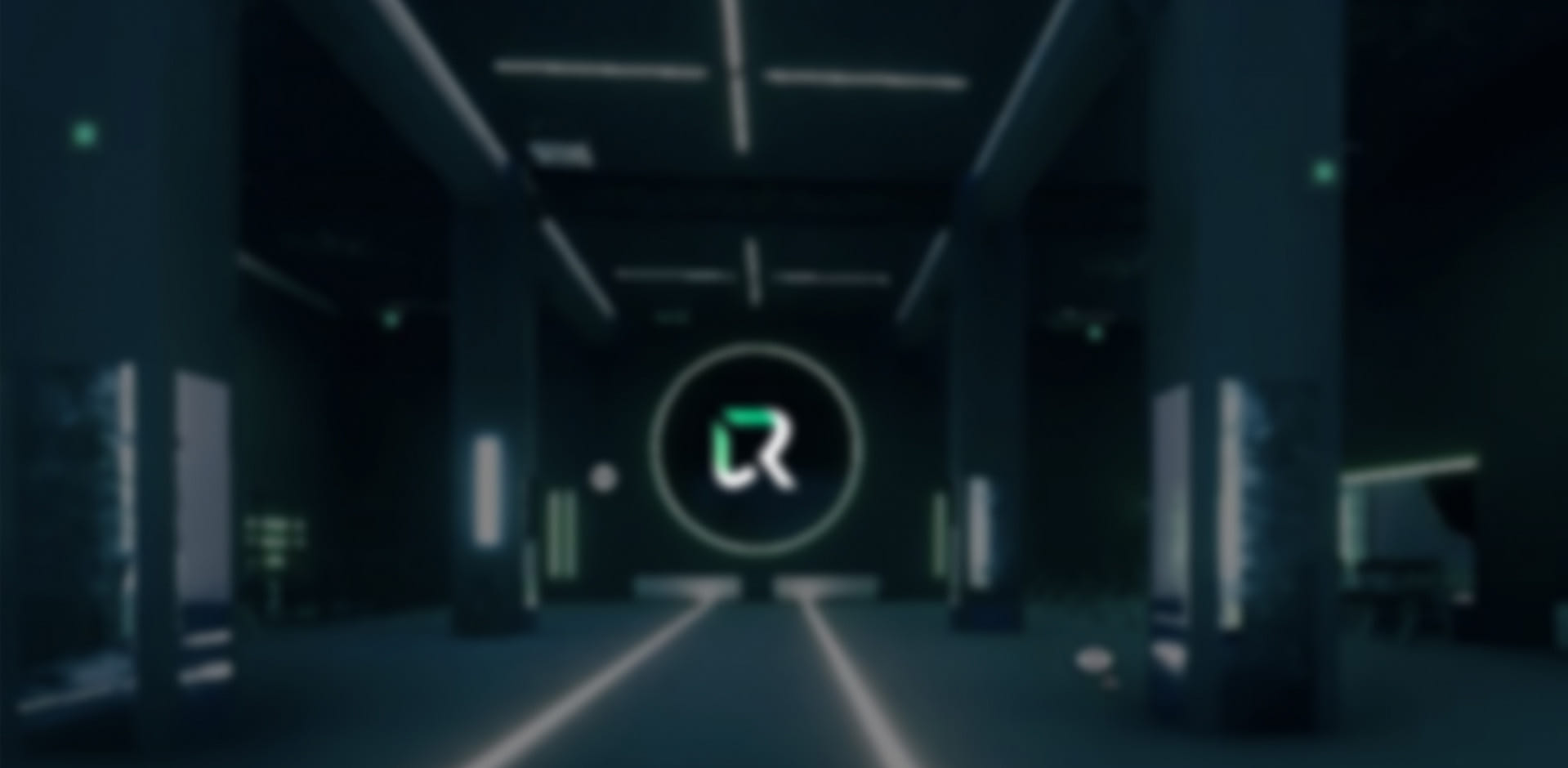 REFLEXION
GO
personalized vr
neuro training for
join now
REFLEXION GO is the ultimate personalized VR training tool for athletes looking to take their game to the next level. Train your neuro skills like never before, including reaction time, inhibition, mental flexibility, eye-hand coordination, and anticipation. Immerse yourself in the future of training and elevate your performance with Reflexion.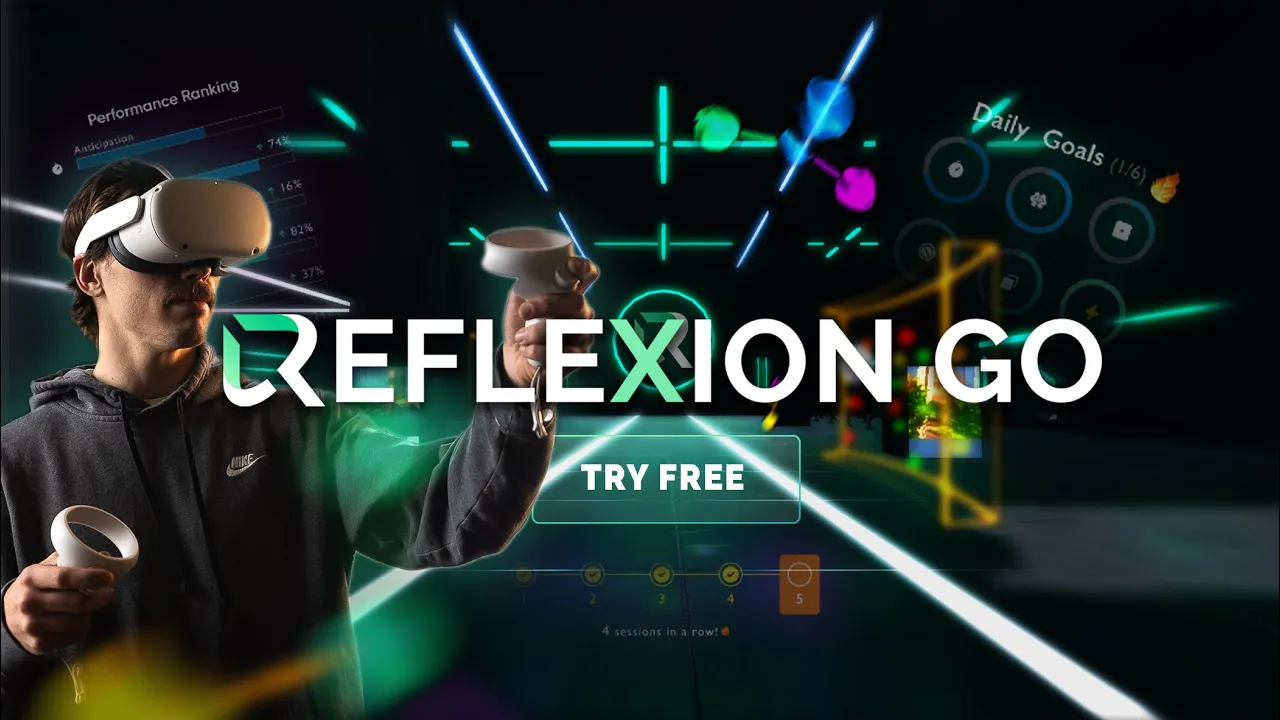 Neuro training works by bridging the gap between what you see with your eyes and what you do on the field, the ice, the court, or the pitch. Years of data from thousands of users have shown that Reflexion drills increase cognitive performance over the long term.
LEARN MORE
build your training plan
Weekly Sessions

build your training plan
Reflexion's Virtual CoachTM sets goals for you that fit within your training routine. Tell us about your game and experience optimized training that adapts to your abilities and focuses on the skills that matter most for your life. Click the button below to see how we will personalize your training.
CUSTOMIZE NOW
keep track with performance rankings
You can't improve what you can't measure. Reflexion regularly benchmarks your performance to identify your strengths and focuses your training where it's needed.
You can't improve what you can't measure. Reflexion regularly benchmarks your performance to identify your strengths and focuses your training where it's needed.
don't just take it from us.
Felipe Eichenberger
Denver Nuggets Performance Director
"We've been using Reflexion for some time to train eye-hand coordination, decision making, and to get them in flow state."
Nicila Costello
Australian Flyweight Champion
"Reflexion GO is designed to tailor the training to me as an athlete."
Tony Kanaan
Indy 500 Champion
"For me cognitive training is the key to staying sharp on and off the track and Reflexion GO has got it all."
Toni Paisley
D1 All American Softball
"My first hour with Reflexion GO exhausted me physically and mentally. I quickly realized how much neuro training was needed."
A.J. DeLaGarza
MLS Defender
"Training is not just about the physical, its about the mental. Virtual coach keeps you motivated and engaged as you train."
Louis Perrot
PSCF Cup Champion
"Nothing better than Neuro Priming before hitting the track. I take it everywhere i go."
Rodrigo Pflucker
IMSA Prototype Challenge Champion
"Strengthening my cognitive has allowed me to reach those last tenths of a second in a the most efficient way possible."
Jon Sintes
Baseball Performance Coach
"From a hitter fine tuning their timing to a pitcher sharpening control, timing is a game changer"
John Schiavo
Pro Hockey Player
"I'm really loving the hand eye coordination training were getting. Makes me use my brain and hands simultaneously. "
Damian McDoom
Performance Coach
"Love it! The ability to track performance and how it stores data to see exactly what strengths and weaknesses are is wonderful!"
Tyler Lesher
UCLA Athletic Trainer
"The real time data on cognitive performance is great to show the progress of rehabilitation. "
Joe Concellieri
Functional Fitness Coach
"Super cool! Ive never been able to train neuro skills like this before."
29
/mo
Train with intense immersive drills 🧠
Personalized for you 🏆
Keep track with performance rankings 📈
Backed by science 🧪
Trusted by the best 🤝
Join Now
level up your training now.
Experience the future of training today. Unlock exclusive features and redefine your limits with personalized VR neuro training.
Join Now
Neuro training helps improve cognitive skills such as anticipation, mental flexibility, eye-hand coordination, inhibition, and reaction time that you use every day in competition. Just like strength training, regular neuro training is essential to compete at the highest level.
SEE THE SCIENCE